Modern, Ethical & Holistic Beauty Care
Introducing goodness in bottles
Haielle's hair care routine
Best hair oil!!! I have tried many natural products and all Kerastase moisturizers and nothing comes close to this. Apply Haielle on ends a couple of minutes before showering or the night before and the result on your ends will be amazing. Hydrated extremely shiny soft hair. Since it is 100% natural it can also be used on hands and nails and the results are amazing. Natural scent is soft and delicious.
Truly amazing!!! And versatile! I have tried many all natural hair oil's but none come even close to this. For me I found it best to use it every time I wash my hair when it is still wet and I also use it to touch up especially on the ends on as well. Definitely fast absorbing. A dry oil at its best :)
Impressive! I used it overnight and I am in love with this product! There is not a single negative comment for this product. It didn't leave my hands greasy nor stained the pillow. Wonderful! My hair is delicious and my mom is also in love with my hair!
I live at the beach and the ocean water dries out my hair. I decided to try the ABC hair oil and the results have been fantastic!! Not only is my hair a lot shinier but I also tried the oil on my face after a long day at the beach. Incredible how it hydrated my skin!! Highly recommend it 😎
Amazing product! – blonde damaged hair. I am OBSESSED with Haielle ABC! I have dry hair because of the damage from the highlights. I use this product before washing my hair and leave it on for several minutes. I can observe a huge noticeable difference with my hair looking much healthier.
I've been using haielle for about a year and it's worked wonders on my dry hair. I have pretty frizzy and fine hair and this product is lightweight enough for me to use on a daily basis but thick enough to hydrate. I tend to use it before showering or overnight and then wash it off in the morning because it's a bit oily and I would rather not leave the résidue in my hair. My favorite thing about it is the smell, so intoxicating. I'm pretty sure that's the reason why I keep buying it. 100% recommended for daily hydration.
I bought the ABC because I've been experiencing dry and itchy scalp lately. I am using it as a pre-shampoo treatment, applying it a few hours before showering, and so far I am satisfied with the results. It is helping me to soothe and hydrate the scalp… and it is by far the nicest bottle on my bathroom's countertop!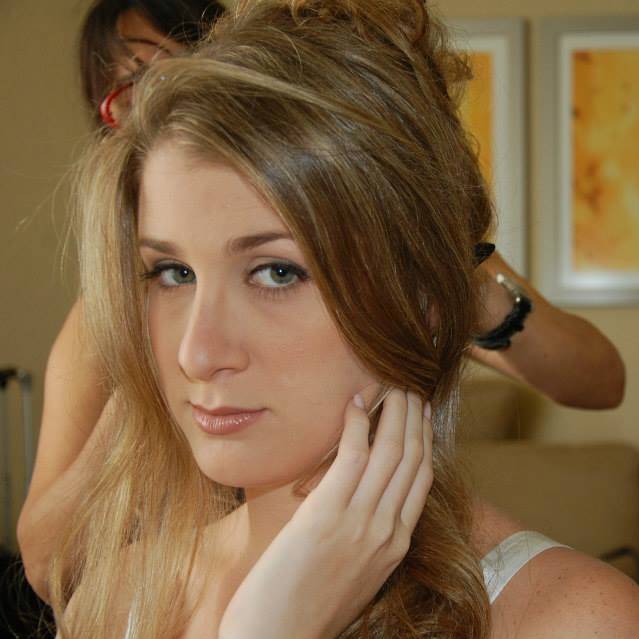 I love it! It saved my hair in only one week.
Me está encantando se me ha quitado la caspa. Me encanta que venga en duo. Siento que me ha mejorado un poquito la caida de cabello y siento el cabello más fuerte. I'm loving it! no quiero que se me acabe. Lo uso con cautela.
Tengo un mes usando Haielle y ha sido hermoso vivir el cambio y progreso de mi cabello. Sus ingredientes que son la combinación perfecta de lo natural y sintético no solo cuida la belleza de mi cabello si no también la del planeta.
La verdad me han funcionado mucho ya que yo desde siempre he sufrido con mis puntas del cabello y por fin conseguí productos que son de confianza y de buena calidad! tengo un tiempo usando Haielle y es maravilloso vivir el cambio y el progreso de mi cabello.
I love, love love the 2 products I tried (Masque and ABC).The hair oil I used on my son who has very bad dry scalp and needs prescription shampoo. I used you hair oil and all of the dryness wa removed immediately and his scalp had a beautiful shine
This mask is pure magic if you suffer like me having curly hair and constantly blow drying, since the first time you really feel your hair more smooth and moisturized.
I am addicted. I can't wait for the shampoo to launch! I can't believe how I washed my hair on Saturday and it still feels amazing. It is really amazing how now I see the difference. I am a believer!!!! and always looking for the best of the best! love the hair mask! … it basically replaced my conditioner!
Spectacular! I loved the texture, the fragrance and the results on my hair. I have dyed hair and most of the shampoos that I've tried leave my hair dry. I noticed my hair more hydrated with only one use.
Great natural product with beautiful packaging. I started seeing results after the first month of using it in the morning and at night. My hair starting falling less, and seemed thicker. My hairdresser even asked me what product I was using! Highly recommended!
Beyond every braid, curl, and strand is a sacred story —and even though it's 'just hair', there's so much more than meets the eye. Every woman, at any age,
Your hair care routine is immaculate. You wash your hair, condition it, and use hair masks and leave-in treatments. You avoid blow drying it and use a fancy brush
Healthy hair doesn't just come from genetics or merely using the right products; it is part of a whole system that becomes integrated with proper care and nourishment.